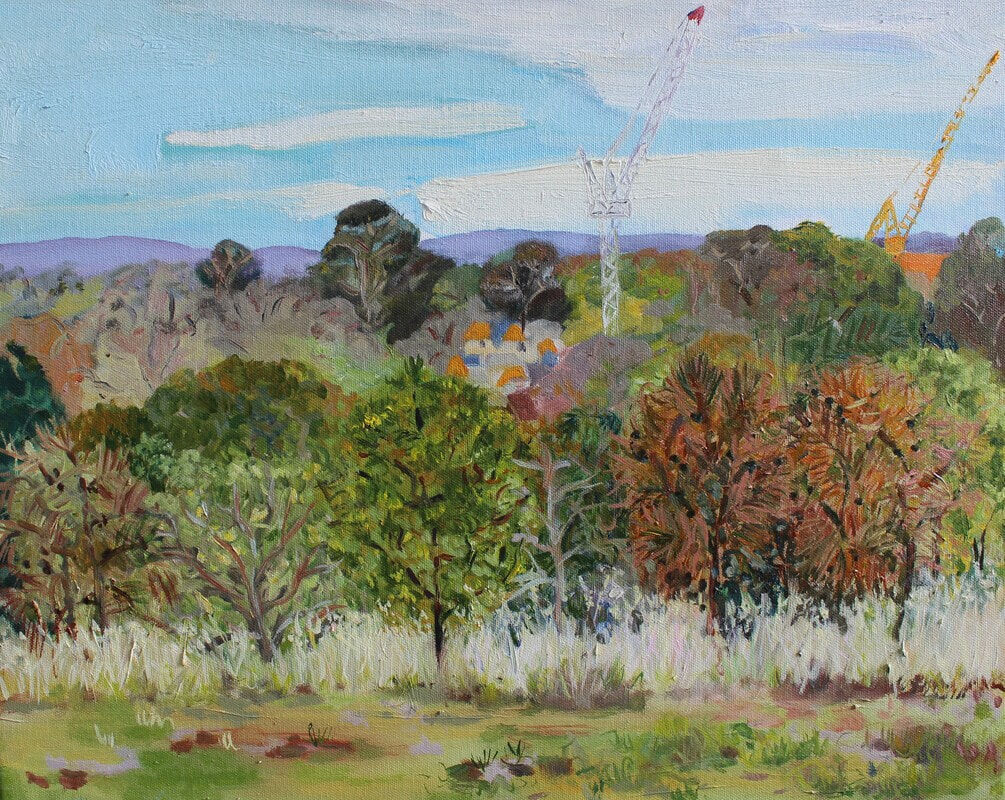 NATURAL CONSTRUCTS
13 Apr 2021 – 22 May 2021
Natural Constructs Exhibition Town Hall Gallery - Hawthorn, April to May 2021 This group exhibition highlights the beauty found in natural and man-made environments. Through the urban photography of Jon Saroglu and Jackie Winkelman, we admire the constructed elements of freeways, shipping containers, historical buildings and the architecture of Boroondara. In contrast, the organic forms of flowers and beautiful riverscapes have been depicted through the paintings of Shani Alexander, Tim Lane and Justine Siedle. 'Natural Constructs' identifies synergies in colour, pattern and form across our built environment and natural surroundings. Featuring: Shani Alexander, Tim Lane, Jon Saroglu, Justine Siedle and Jackie Winkelman.
'Ronald Greenaway: The Artist and His World' held at Town Hall Gallery, Hawthorn, VICTORIA. 
This exhibition brings together Greenaway's works with his contemporaries and three commissioned artists: Nicholas Ives, Ian Paradine and Justine Siedle. Essay contributors Brigitte Banziger & David Hulme. Mardi Nowak, Senior Curator. Funded by the City of Boroondara and Town Hall Gallery.